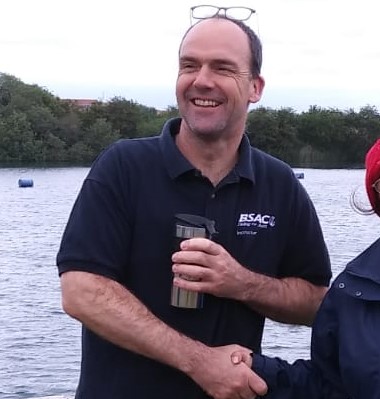 Simon Boor – Elected 2021
Email: Training Officer or Try Dive Co-ordinator
or
I joined the club in 1995 and have progressed my training to BSAC Advanced Diver and Open Water Instructor. I have held several committee positions including Treasurer, Assistant Training Officer, Training Officer, Assistant Diving Officer, Diving Officer, Welfare Officer and IT Infrastructure Manager.
I'm an active member of the club, joining club dives whenever I can and training other club members.
I like diving in UK waters but have also dived around the world in places such as Malta, Italy, Spain, The Canary Islands, and Australia.