A group of 5, including 4 LSAC members, went to the small Dutch Caribbean island of Bonaire for a 2 week diving holiday organised by Alan Lyall. The average sea temperature was 28 degrees C and the vis was mainly over 30 metres.
Dive 1 Buddys Reef, Bonaire
After purchasing a marine park tag, the Buddy Dive Centre recommend a check-out dive on the house reef (Buddys Reef). After a few alterations to the weighting and a change of mask the dive commenced, following the rope leading out from the jetty to a metal square at the top of the reef. The purpose of this might have been to check your bouyancy control or as a marker to indicate the way back to the Buddy Dive Centre? If it was for buoyancy control then extra care had to be taken to avoid the fire coral that was growing on it.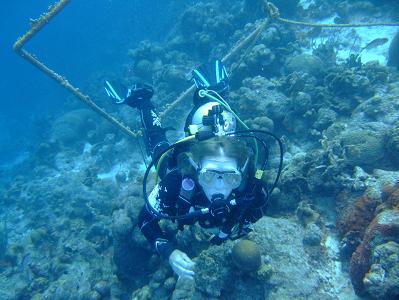 After turning right at the square and heading North for about 20 minutes we arrived at the small upside down wreck.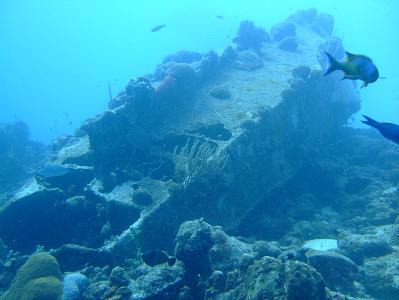 We turned around and went back the way we came taking photos along the way of all the different fish we saw.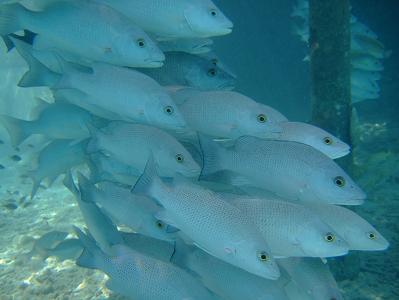 Dive 2 Buddys Reef, Bonaire
The second dive of the day was also on the house reef, turning left and heading South this time though