Now that the viz at North Norfolk has started to improve we have to take every opportunity that comes along to dive there, so Paul suggested that we go Wednesday, walking in about 17:15. 6 divers met up at the Weybourne car park in time to get get kitted up and walk in at slack water.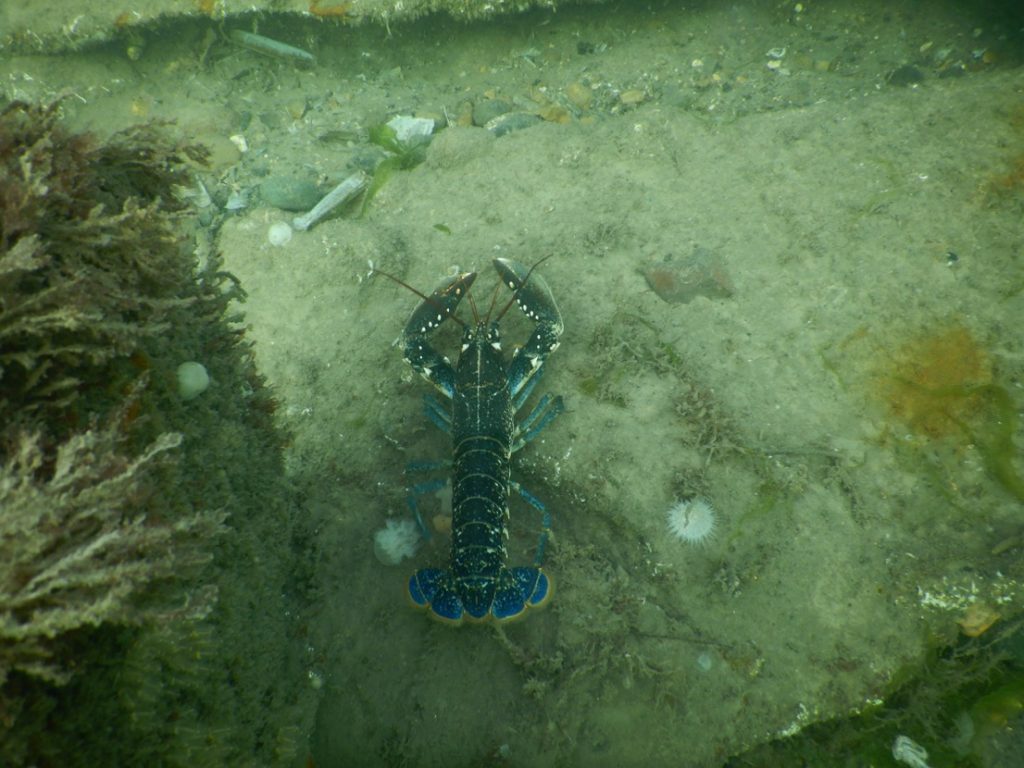 Divers: Paul, Nigel
Max Depth: 7.3
Dive Time: 65
Water temperature: 15C
Viz: 3-4m
Dive Details: The wind appeared to have picked up a little and the vis close to shore had deteriorated with the action of some small waves but the conditions on the wreck were great! After dropping down on route to the wreck we spotted the shoals of seabass and were soon viewing the anemone and sponge covered wreck. We let the current take us over the top of the wreck and swam/drifted down the STB side towards the rudder, spotting lobsters, crabs, sea squirts, sponges, scorpion fish, bib, gobies and wrasse along the way (passing Ken and Luke doing a reverse circuit to us). We returned to shore along the prop shaft and over the wreck, past the boilers, until we got towards the bow where we spotted Ken and Luke again. Nigel pointed out a large butterfish making its home in the structure of the wreck which was an interesting find. Lots of life, 3m+ vis in places and a warm 15 degrees made of a really nice evening dive.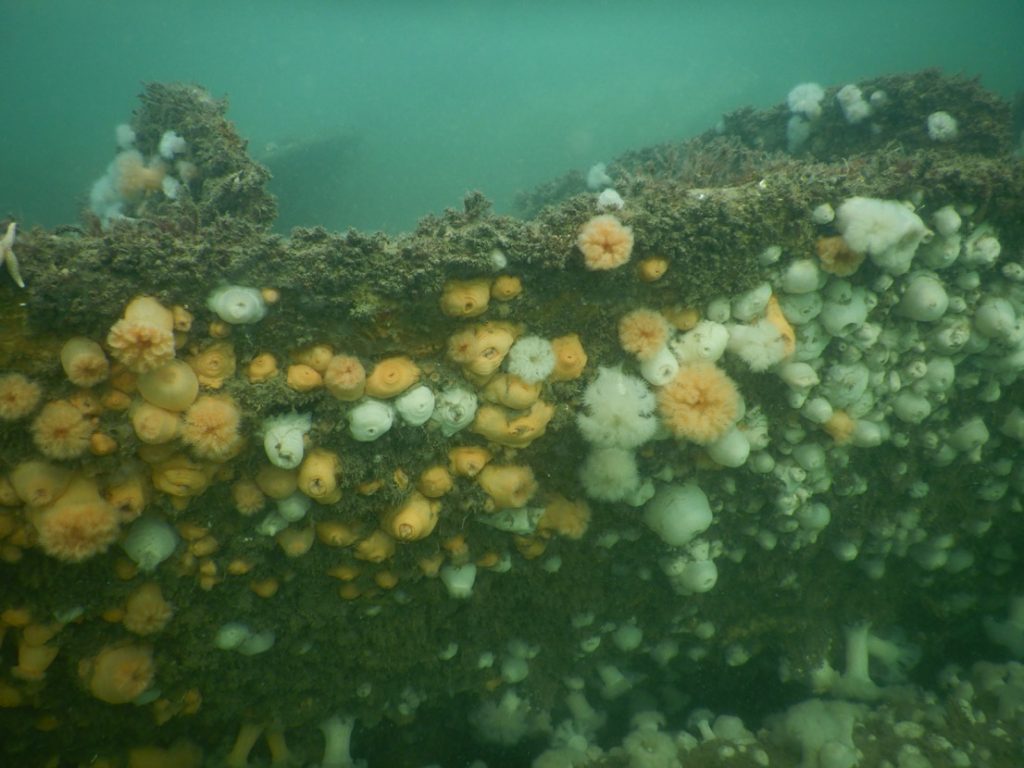 Divers: Luke, Ken
Max Depth: 7.2
Dive Time: 65
Water temperature: 18C
Viz: 3m
Dive Details: Descended the Rosalie onto the boilers around midships. As the wreck had been there since 1915 (freighter torpedoed by a German U-boat) there was a proliferation of marine growth – soft corals and anemones. Also a number of crabs and lobsters together with various shoals of fish (pollack, pout, bass). Lovely sunset that night, the beach quite busy with anglers.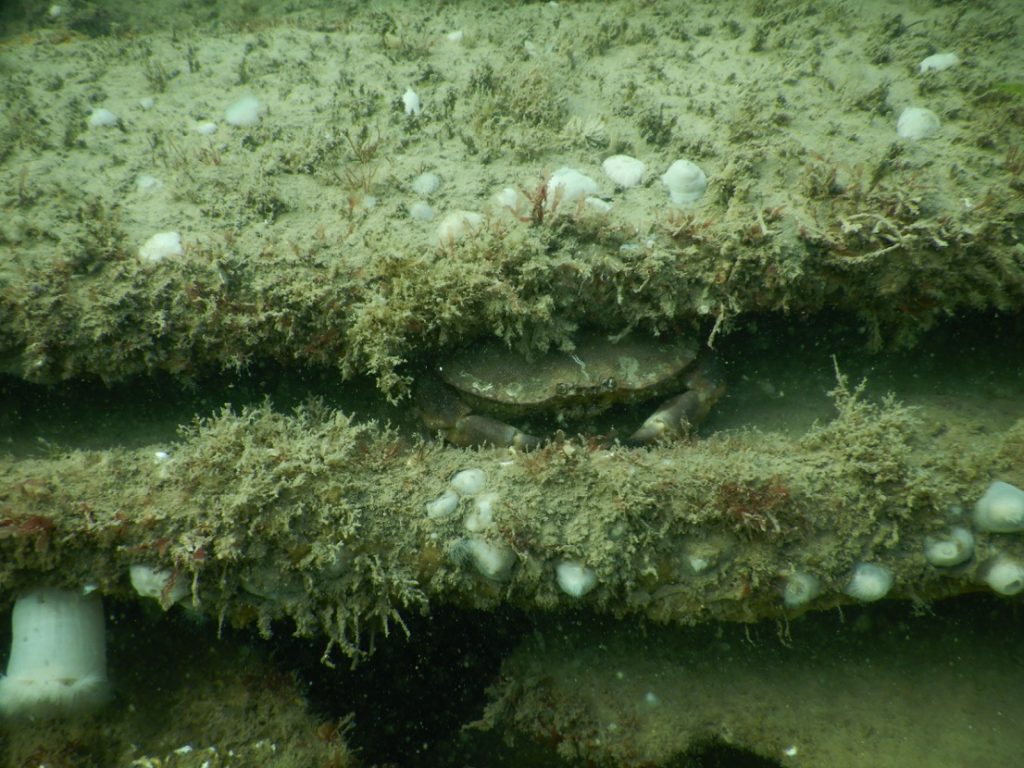 Divers: Simon, Jane
Max Depth: 7.4
Dive Time: 60
Water temperature: 15C
Viz: 3-4m
Dive Details: We both decided to go in wetsuits this time after trying it on Saturday in drysuits. I found it much easier walking along the stones with less weight on my my weightbelt. The wind was blowing from the East so we entered upwind, swam out and ended up at the boiler. I though the viz was slightly better than it was on Saturday and we managed to stay on the wreck this time. We saw all the usual life on the wreck, lobsters, crabs, sea bass, wrasse, pollock, pout and many more. We also saw Luke and Ken. We came off the bow and swam underwater to the shore.