The weather forecast looked really good for taking the RIB out, it was another early start but the sunrise made it worth while. 3 of us had dived the Alice Taylor last week but Paul hadn't so we decided to go there again.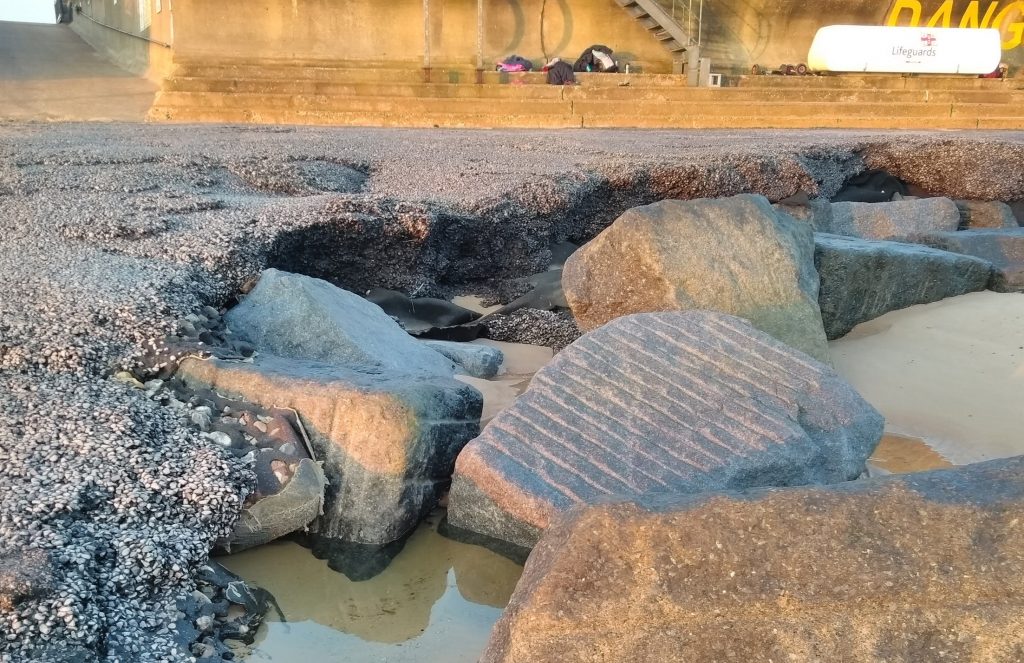 While we were prepping the boat we were told how the North Easterly wind last week had washed away a lot of sand from the beach.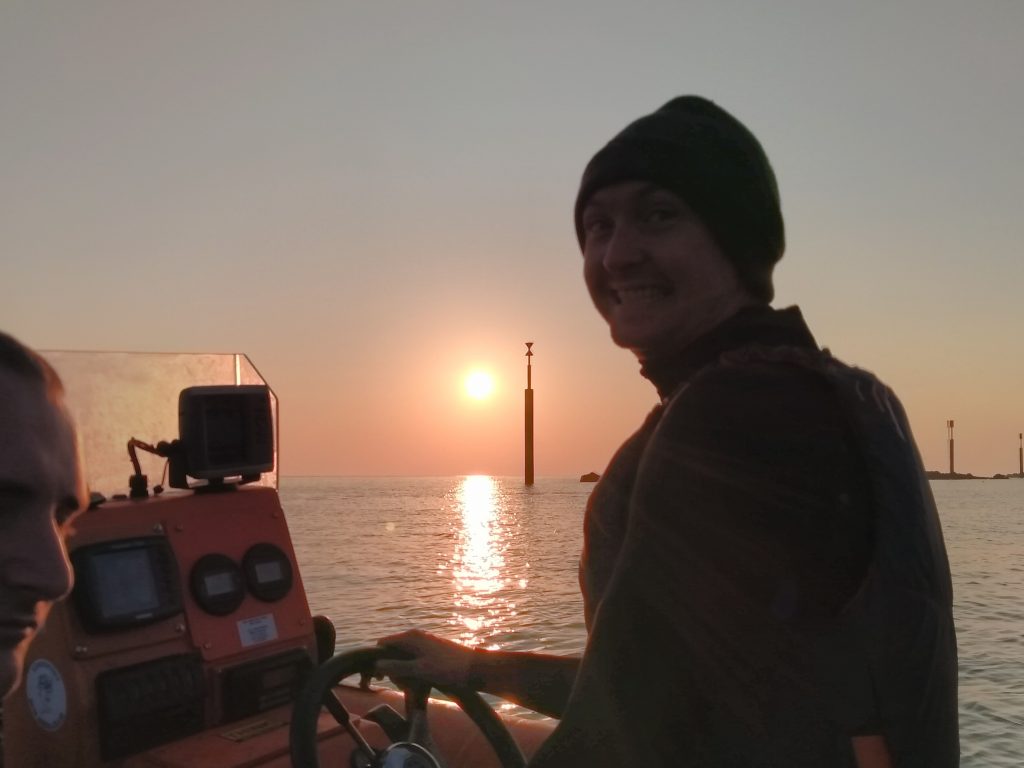 As predicted the sea conditions were perfect, we informed the coastguard of our dive plan and headed off to the wreck co-ordinates. We located the wreck and grappled in first time and waited for slack.
Divers: Simon, Jane
Max Depth: 21.6 metres
Dive Time: 27 minutes
Water temperature: 14 degrees C
Viz: < 1 metre
Dive Details: We were a little late getting into the water because my weight belt buckle had broken and we had to reconfigure another weight belt. The tide was slack when we got in but the surface viz didn't look very good. As we descended it got quite dark and torches were needed below 12 metres. We arrived at the grapple and attached the wreck reel, I decided at this point is wasn't worth holding my camera as the viz was so bad so I left it at the end of the shot line while we reeled out the line and explored further. It's hard to believe this was the same wreck we dived last week with over 5 metres viz and no need for a reel line, very disappointing. We did see a few fish though, some crabs and a little lobster. When we returned to the RIB the tide had already started to run again.
Divers: Paul, Nick
Max Depth: 21.6 metres
Dive Time: 9 minutes
Water temperature: 14 degrees C
Viz: < 0.5 metre
Dive Details: