Elaine had to leave early and drive back home so that just left 3 of us for the afternoon dive. We filled our cylinders at the dive shop on the pier (Divers Down) said goodbye to Elaine and kitted up ready for the second dive of the day.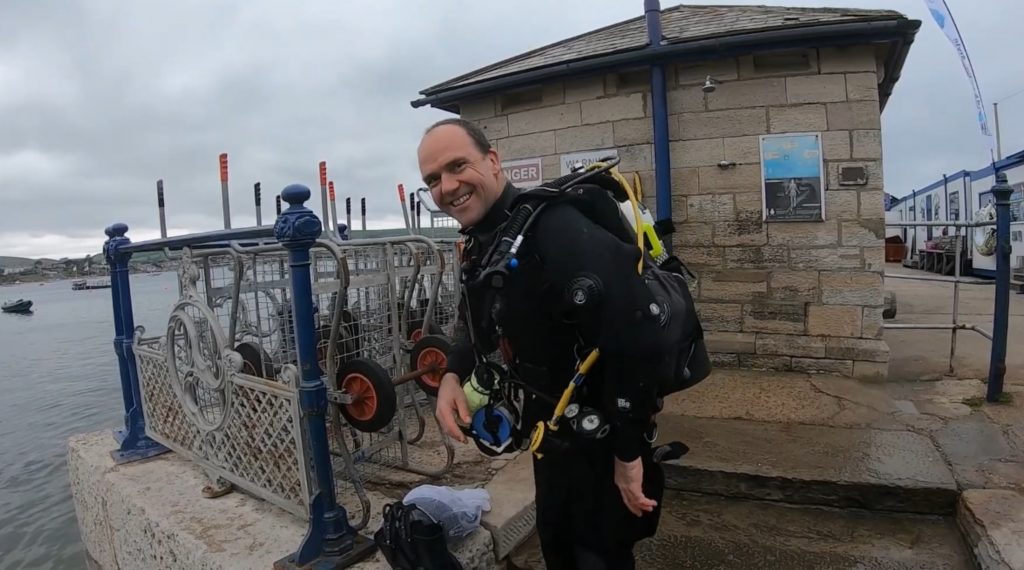 Loading our kit into a trolley we pushed it from the car which was parked near the main gate near the ladies toilets to the steps next to the gents toilets just before the dive shop.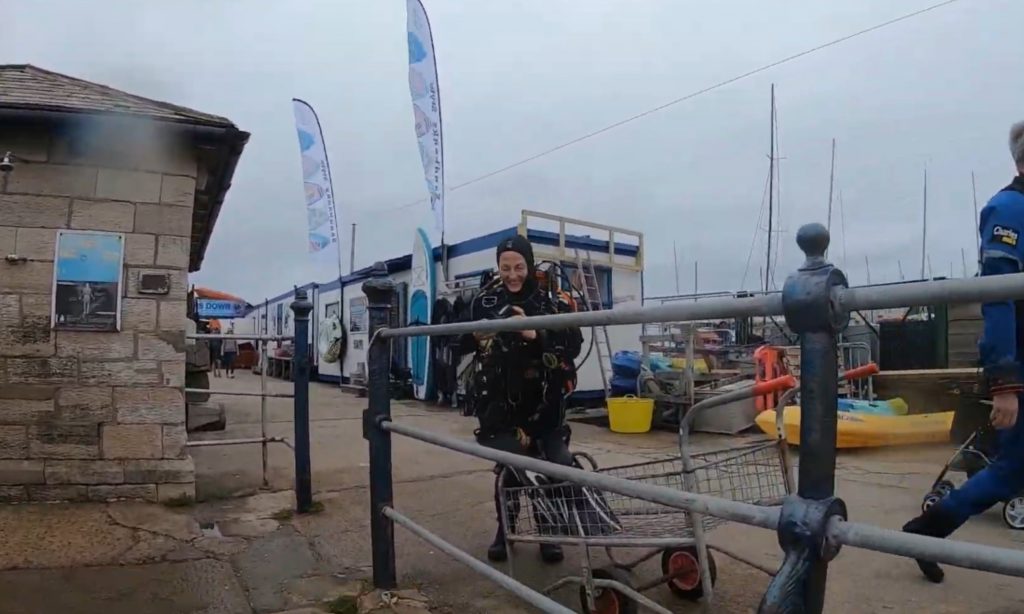 We unloaded the trolley at the steps, kitted up and did a buddy check.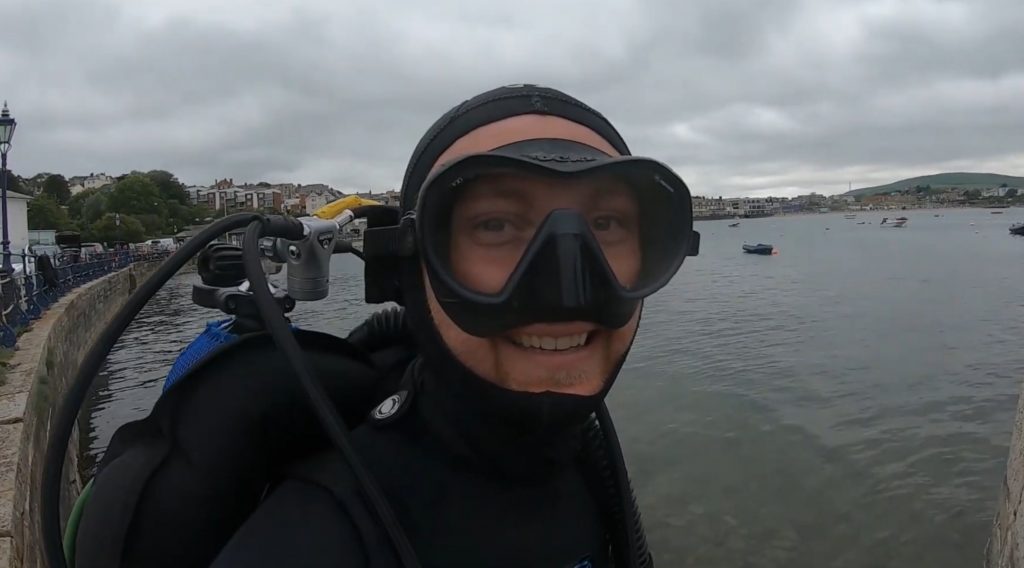 The tide was low, so as we entered the water at the bottom of the steps we had to walk over the large pebbles before there was enough depth to put our fins on.
Divers: Paul, Simon, Jane
Max Depth: 4.5 metres
Dive Time: 67 minutes
Water temperature: 13 degrees C
Viz: 3-4 metres
Dive Details: We dived the entire length of the pier, starting from the other side of the gents toilets all the way to the end where we turned around and returned to our starting point. As soon as we submerged I saw a big wrasse and a large spider crab. It was quite a dull day, so the visibility wasn't that good but 3-4 metres was better than the last time I did this dive 8 years ago. You could easily see without a torch and we only turned them on when we wanted to point out interesting things to the others or to look into dark places. Navigation should have been fairly simple swimming along in between the pier legs, but when you stopped to focus on something you saw or followed a fish for a little while it was easy to get a little disorientated. We saw several tompot blennies, lots a spider crabs, corkwing wrasse, ballan wrasse, rock goby, two spot goby and a dragonet near the sea grass. There were lots of old pier legs on the sea bed under the pier forming artificial reefs and a wider part towards the end where it got a bit darker. Paul also found a plastic bag full of squid, probably dropped by someone fishing off the pier. It was tempting to explore the sea bed away from the pier but not really safe to do so with all the boat traffic and fisherman above so we stayed in the safe zone. This was a nice easy second dive, ideal for newly qualified divers.