Hearing reports of good viz at Weybourne again Paul suggested we go and see for ourselves. We arrived at Weybourne car park in plenty of time to get a good parking spot. On arrival though, it looked like everyone had the same idea, the car park was packed.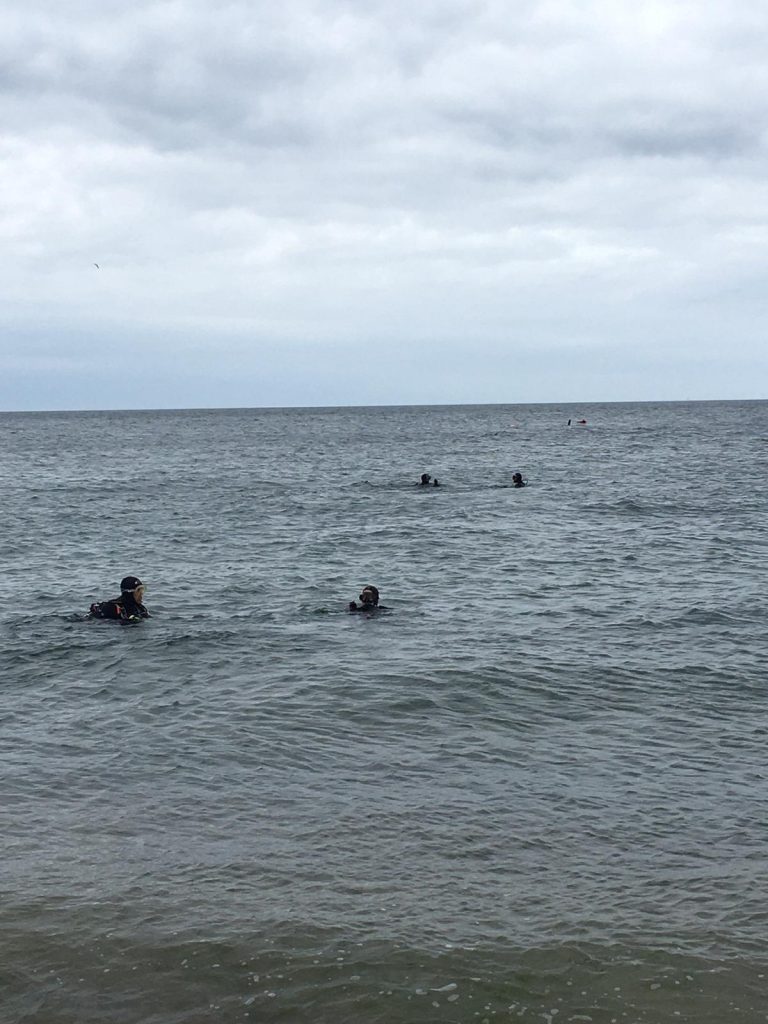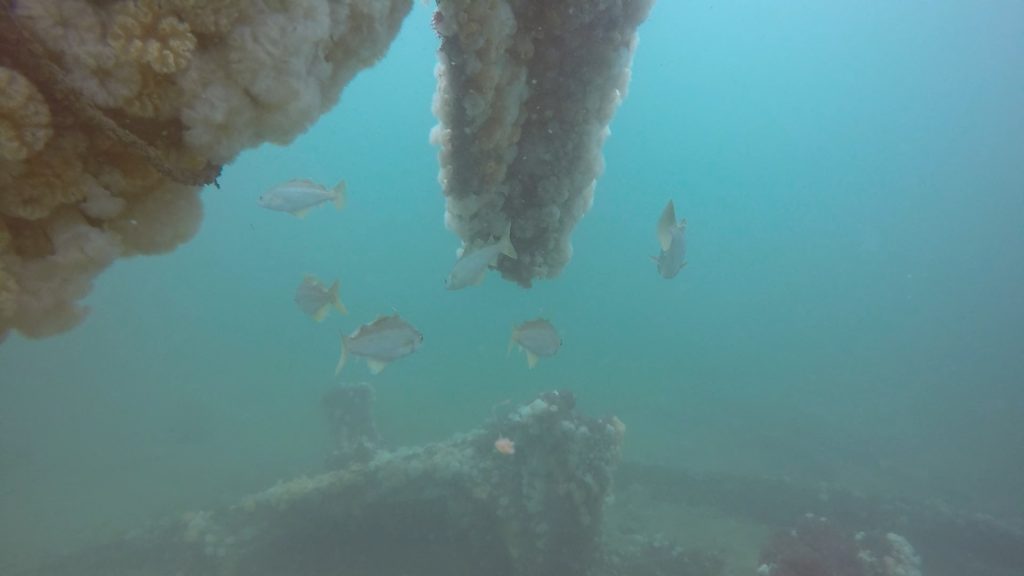 Divers: Simon, Jane
Max Depth: 8.2
Dive Time: 75
Water temperature: 17 degrees C
Viz: 5 metres
Dive Details: We entered the water an hour after low water and swam out behind Paul and Aaron, heading towards the boiler but before we got there Paul and Aaron called us over to where they were because they could see the wreck from the surface. We all descended together just near the bow and we followed them for a little while before doing our own thing. The tide was pushing us a little as we got to the bow so we headed towards the stern on the starboard side which was sheltered from the current. The viz was much better than the two previous dives this year so far. Considering how many divers were in the car park and how many Sara (our shore cover) said she saw swimming out to the wreck, we didn't see that many divers. We did see all the usual crabs, lobsters and the many different varieties of fish.
Divers: Paul, Aaron
Max Depth: 7.9
Dive Time: 62
Water temperature: 17 degrees C
Viz: 5-7 metres
Dive Details: We entered the water with Jane and Simon behind us. Aiming for the wreck, which is visible at low water, we kept popping our heads under and was amazed by the visibility. Spotting the bow we decided to descend and took our time to explore the wreck. Schools of Bass swam over the wreck and lobsters could be seen through out. One even deciding to start a fight with a passing cod! Very calm dive, lots of marine life to see and as like Paul and Jane, very surprised that we didn't bump into other divers considering how many entered after us. All in all a great dive.