Jack, Paul and Sara decided to make the long journey once again to St Andrews Lakes in Kent, to complete Jack's Sports Diver training and to enjoy both SCUBA and paddle sports at the Lakes. On arrival the weather was glorious with clear skies and sun, shorts and t-shirt weather!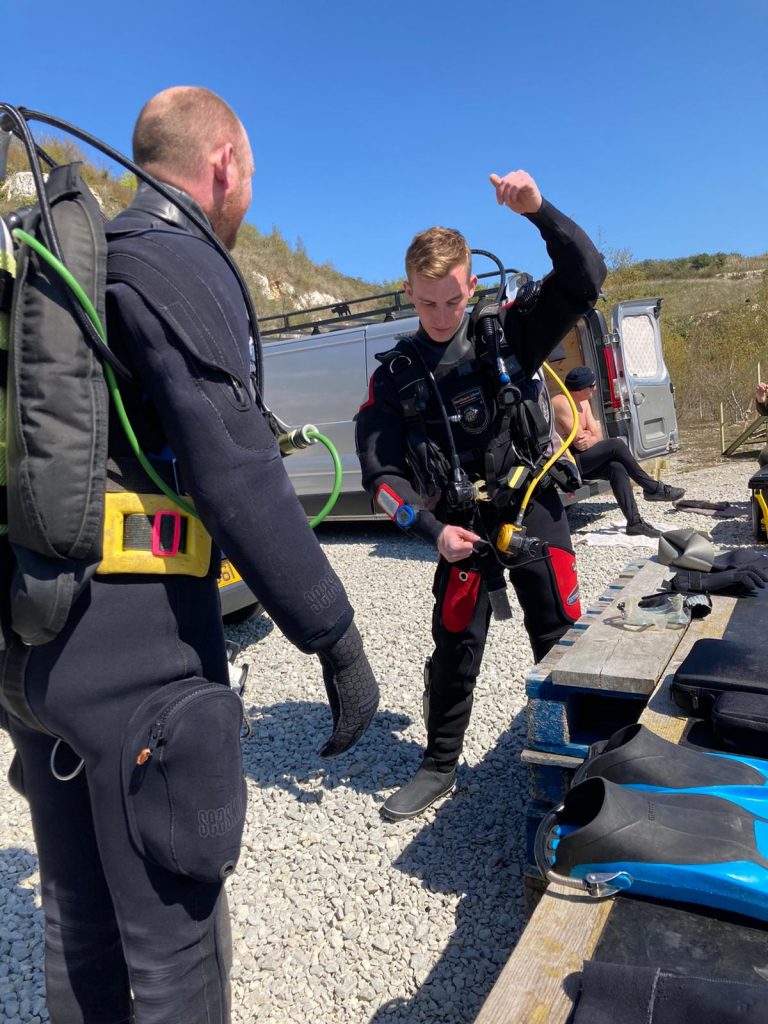 Dive 1
Divers: Paul, Jack
Max Depth: 21.4 metres
Dive Time: 30 minutes
Water temperature: 7 degrees C
Viz: 5 metres
Dive Details: The plan was to complete Jack's final sports diver lessons, which encompassed Rescue, where Jack performed a Controlled Buoyant Lift and Surface tow to Paul, along with an exploratory dive in which Jack led. For the exploratory segment of the dive, Jack led along the quarry wall until we found the sunken transit van, where we explored inside and discovered a decapitated manikin! As Jack had a new GoPro he was trying and testing this out, which included capturing some underwater selfies with Paul. We then ascended to the surface via the shot-line and surfaced to a beautiful sunny day in Kent.
Dive 2
Divers: Paul, Jack
Max Depth: 25.8 metres
Dive Time: 21 minutes
Water temperature: 7 degrees C
Viz: 5 metres
Dive Details: Now a qualified Sports Diver, Jack and Paul decided to start some depth progression, descending to 25 metres along a shot line where the aim was to find a sunken post-box. Unfortunately we were unable to locate the post-box however on locating the quarry wall, provided an ideal opportunity for Jack to continue to play with his new camera and capture some "cinematic wall shots". We surfaced back on the route we took, again to a beautiful warm Kent's day.