Club member Paul and his girlfriend Sara decided to head west to visit the Wally the walrus that took up residence at Tenby, Wales recently, and to go visit Skomer Island's puffins! Paul managed to get diving St Martins Haven on two of the days, buddying up with friends who live out that way.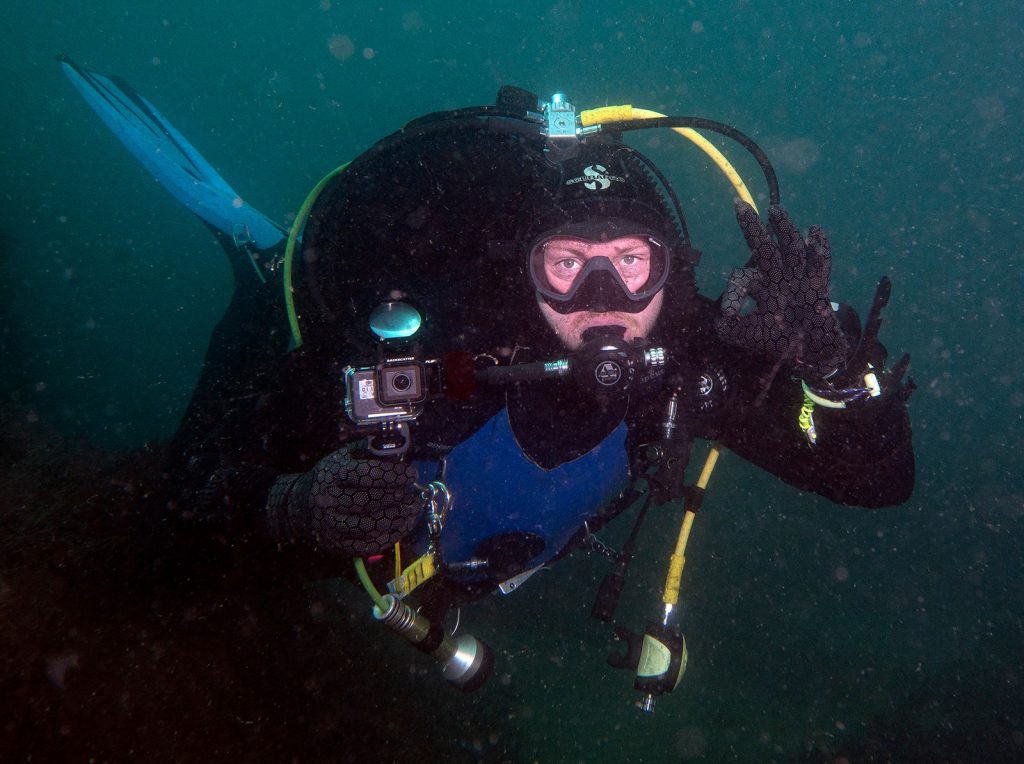 Divers: Paul, Blaise and Kate
Max Depth: 17.1 metres
Dive Time: 66 minutes
Water temperature: 10 degrees C
Viz: 5+ metres
Dive Details:  After swimming out along the left hand side of Martins Haven after HW, we descended into about 17m water depth, cameras at the ready. This site is amazing for seeing a wide variety of colourful nudibranchs or 'sea slugs' feeding on the animals attached to the rocks. The exposed bedrock slopes down to patches of scallop covered sand and we spent the whole dive slowly investigating the crabs, starfish, crayfish, anemones and fauna covered rock. Plus, following such an amazing dive in the Skomer Marine Conservation Zone, we then got to explore the rest of the area above water.