All 9 divers participated in the first dive, some diving as a small group others as buddy pairs.
With so many divers and so many cars, parking was an issue but we all managed to find a spot somewhere even if it was nearly half a mile down the road. The shore dive in Chesil Cove is at the eastern end of Chesil Beach where it meets the island of Portland. We dived in a group of 9 splitting into 4 teams to accord with the buddy system and finned out on the surface about 100m before diving down. The sea was calm and it was a glorious sunny day with an air temperature around 25C.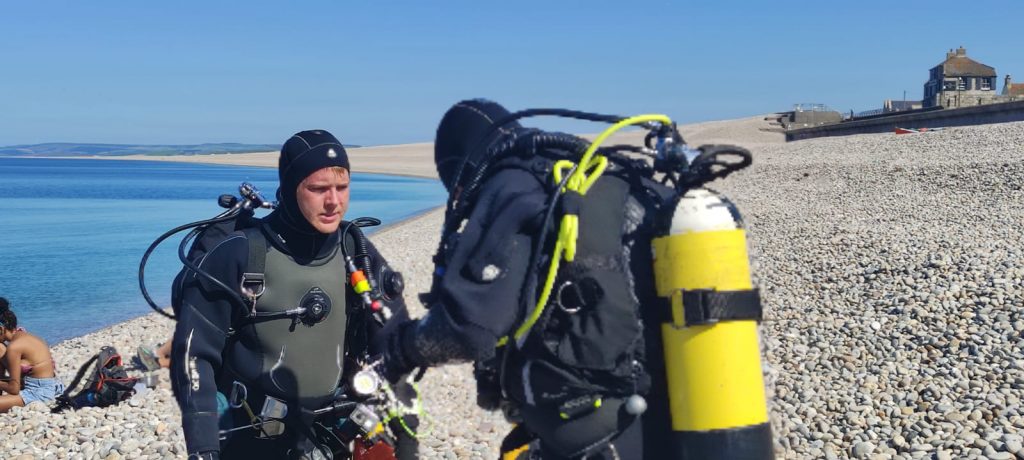 Divers: James, Jason
Max Depth: 12.9 metres
Dive Time: 41 minutes
Water temperature: degrees C
Viz: metres
Dive Details: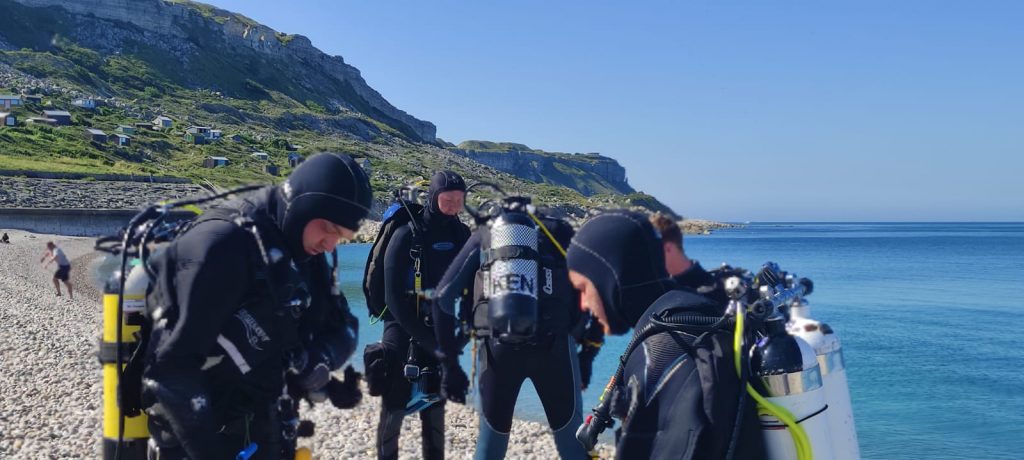 Divers: Paul, Ken, Jack
Max Depth: 15.8 metres
Dive Time: 56 minutes
Water temperature: 16 degrees C
Viz: 3-4 metres
Dive Details: The sea floor comprised sand, shingle and various boulders covered with seaweed. There were also some yellow sponges and related marine life. The visibility was typically 3m – 4m enough to spot various fish, spider crabs and to remain in visual contact with each other as we gently finned seaward. The sea felt warm, fine in a neoprene wetsuit and 16C at the deepest point. The maximum depth was around 15m. All too soon it was time to turn round and head inshore finning above the bottom, exploring nooks and crannies, to the shingle bank comprising Chesil Beach. The dive time was just under an hour.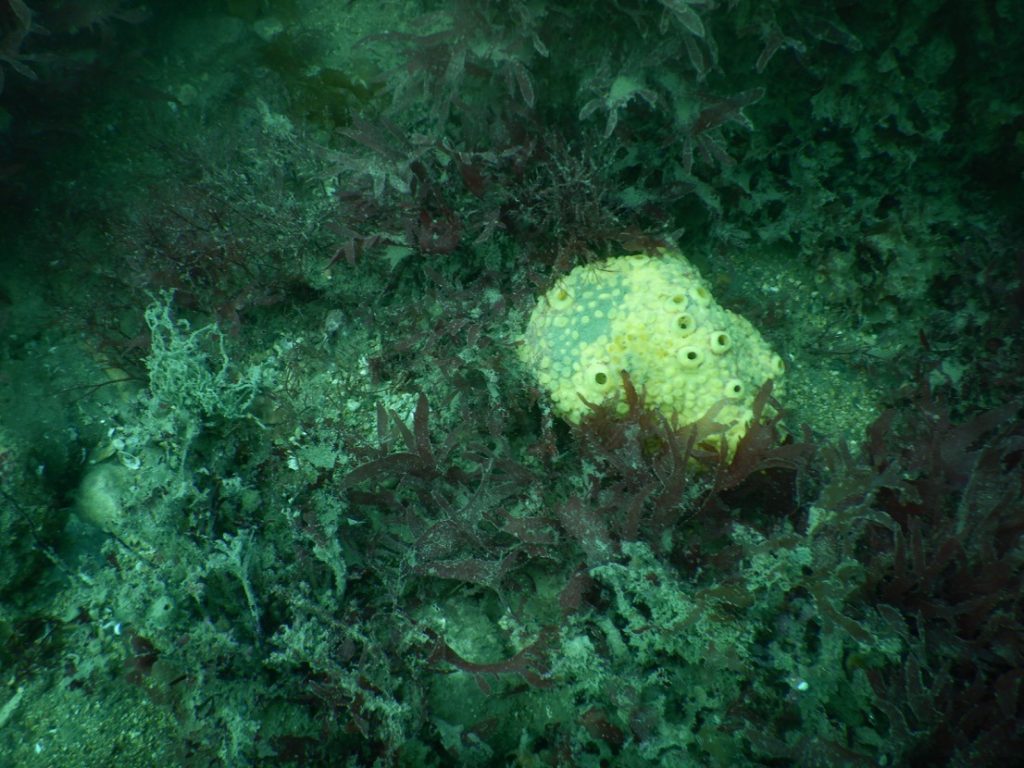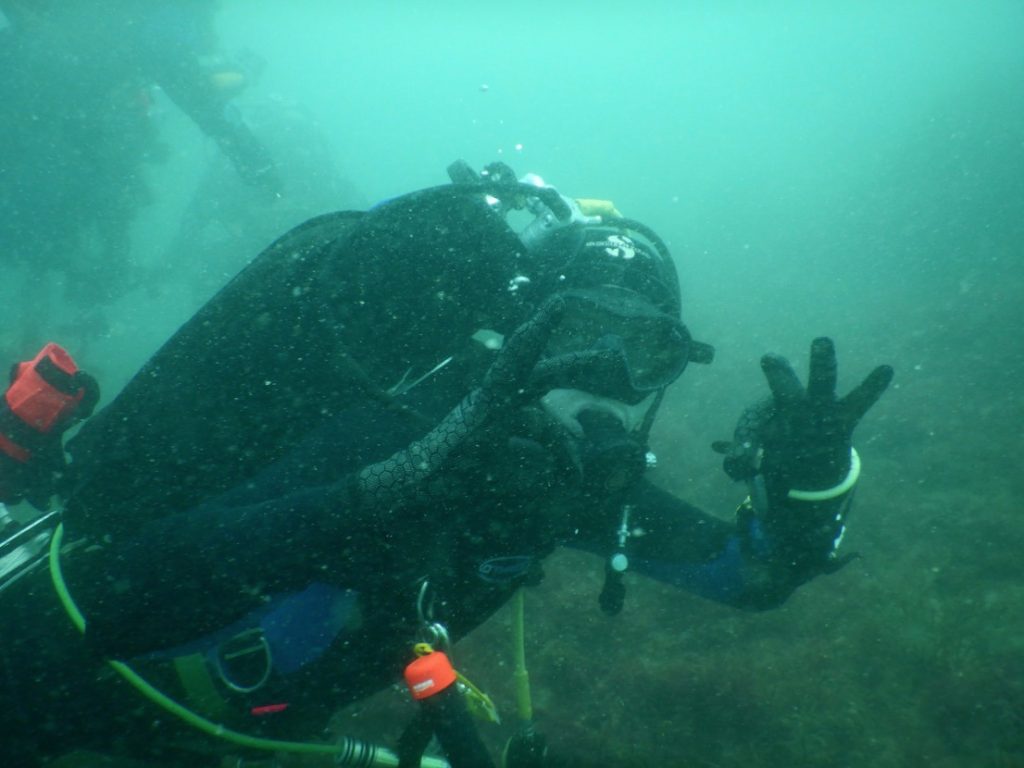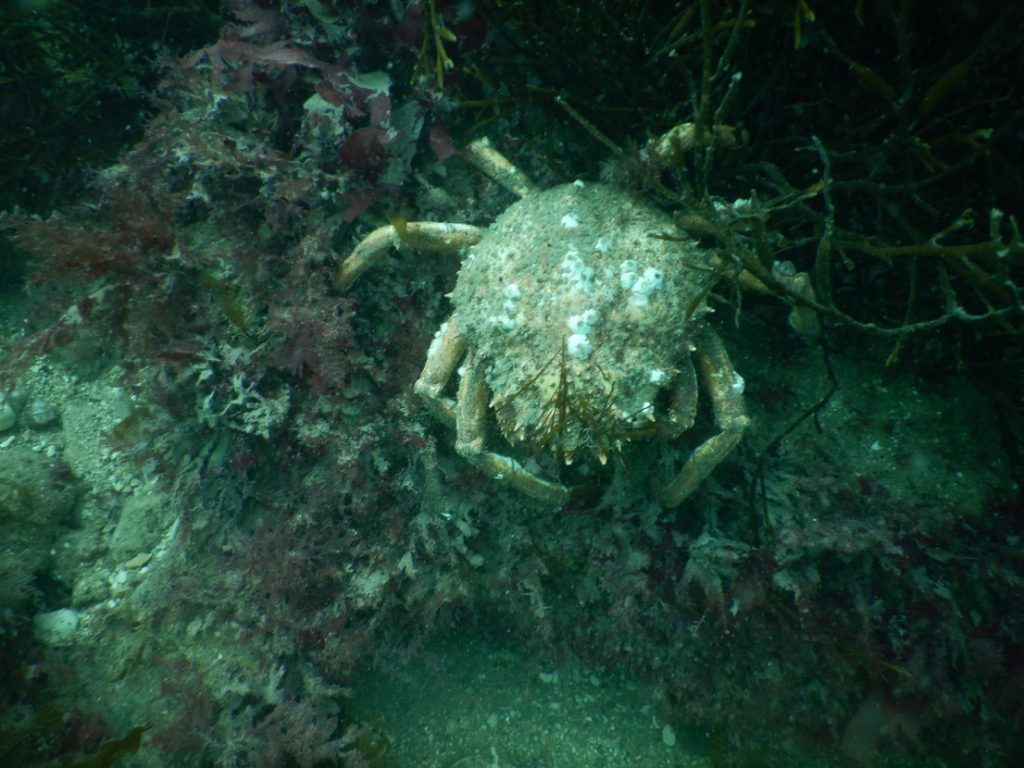 Divers: Simon, Jane
Max Depth: 15.2 metres
Dive Time: 51 minutes
Water temperature: 14 degrees C
Viz: 6 metres
Dive Details: For the first part of this shore dive we followed Paul, Ken and Jack. We were being followed by Nigel and Elaine. After the half way point when they had turned around and started heading back to the beach we stopped following and made our own way back. I spotted a cuttlefish in the shingle and pointed it out to the others. It must have seen us too because it swam away and changed colour. I moved to where it had swam to and it swam off again, this time it changed colour again and swam off too far for me to follow. You can see the beginning of this encounter in the video below.
Divers: Nigel, Elaine
Max Depth: 14.5 metres
Dive Time: 50 minutes
Water temperature: degrees C
Viz: metres
Dive Details: Vis was not so clear on this dive, we saw pollock, whiting, large spider crabs 
John Dory and cuttle fish. The cuttle fish when observed changed colour from white to grey.