The second RIB dive with Dive Beyond. We were told that this wreck might be a little silty.
The Countess of Erne sank next to the north-east breakwater on 16 September 1935 after breaking her moorings. Built in Dublin in 1868 as an iron hulled paddle steamer, she had a short career working as a passenger ferry before being converted into a coal hulk. The Countess sits upright, parallel to the inner breakwater, on a silty sea bed at about 15m, with its shallowest point being about 8m. She is intact with all her superstructure removed, her open stern and connected three cargo holds exposed to view (the holds connected together via silty 'swim-throughs'). The structure of the upper deck towards the bow shows signs of recent deterioration/damage. The stern and rudder are more intact but deteriorating.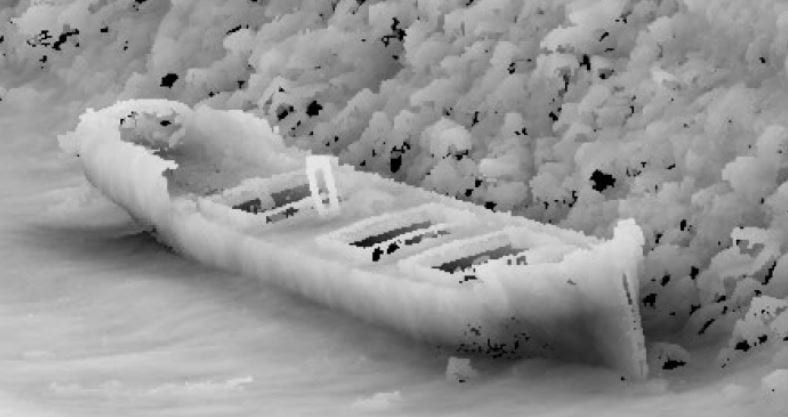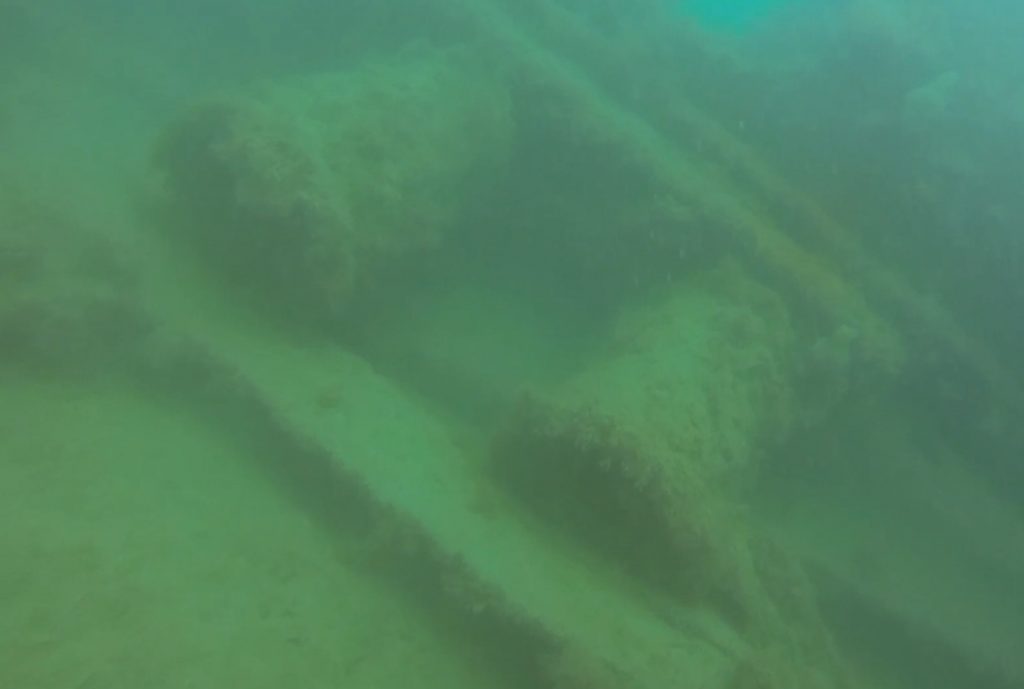 Divers: Simon, Jane
Max Depth: 12.9 metres
Dive Time: 53 minutes
Water temperature: 16 degrees C
Viz: 3 metres
Dive Details: Before we descended the shot line, we removed four fishing hooks that were tangled in the rope just below the buoy. The wreck had three big open holds with possible swim throughs but it was very silty and it would have been easy to accidently kick up the silt and lose orientation. We swam the length of the wreck twice, saw another black faced blenny and the bollards featured in many photos of the wreck.
Divers: Nigel, James
Max Depth: 13.7 metres
Dive Time: 48 minutes
Water temperature: 17 degrees C
Viz: metres
Dive Details: Descended the shot line to the bow, very poor visibility with sediment. Orange encrusting sponges, white volcano sponges, but not many fish to be seen. Wreck was covered in fine sediment. We explored around the wreck before ascending the shot line with a 3 min safety stop.
Divers: Paul, Jason, Jack
Max Depth: 14.9 metres
Dive Time: 41 minutes
Water temperature: 16 degrees C
Viz: metres
Dive Details: