Keen to get one more dive in before packing up at the campsite, four divers arrived at Brandy Row just after 7am and actually got parking spaces. The sea was flat, the sky was blue and it was quite warm for first thing in the morning.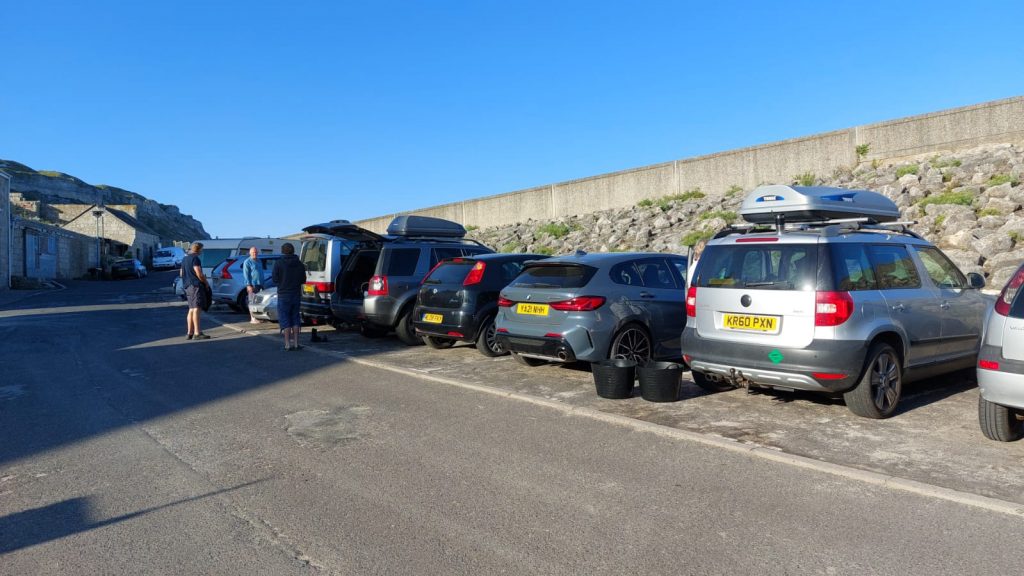 Divers: James, Jason, Simon, Jane
Max Depth: 16.6 metres
Dive Time: 55 minutes
Water temperature: 16 degrees C
Viz: 6 metres
Dive Details: One last dive before we went home, the visibility on this dive was better than the previous days. Four of us diving together, swimming off from the shore at a 45 degree angle avoiding the baron sandy area. We saw lots of big fish, big crabs and a few lobsters. A perfect dive to end a great weekend.