A 10 mile RIB trip to Haisborough sands on a dull but warm Friday morning. Five divers and a coxswain left Sea Palling and headed North East to dive a wreck on the sandbank.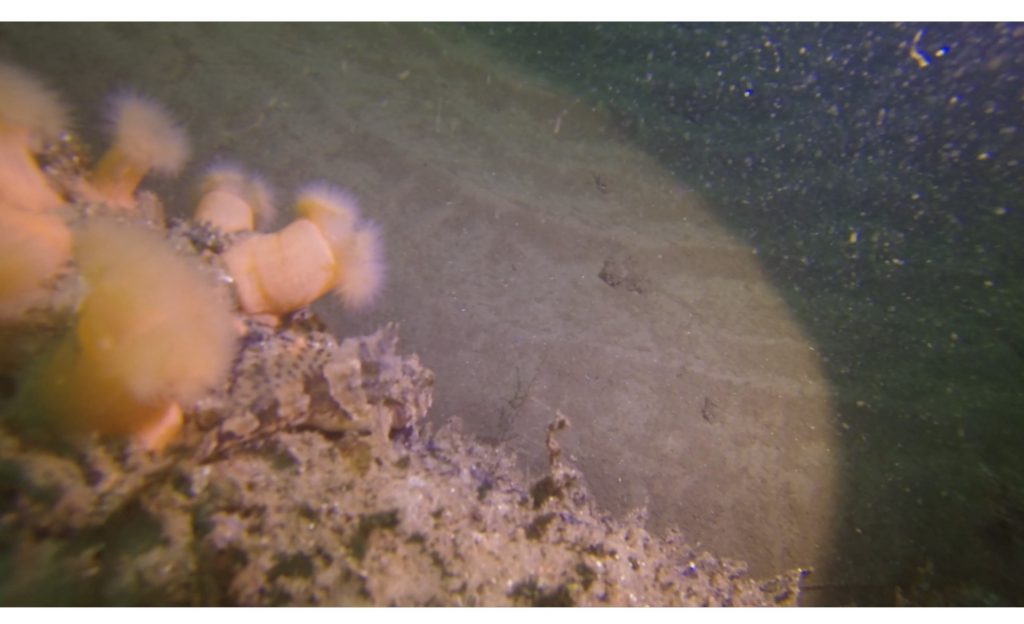 This was Julie's first sea dive and her first dive from the RIB after recently passing her BSAC Ocean Diver course.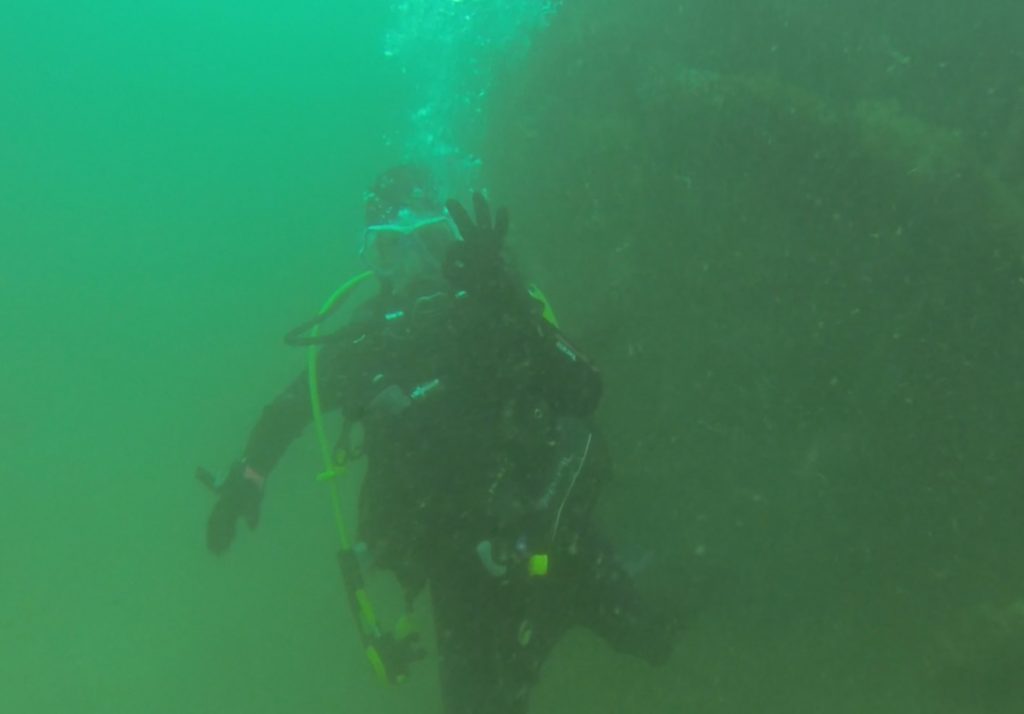 Divers: Simon, Julie
Max Depth: 16.5 metres
Dive Time: 48 minutes
Water temperature: 15 degrees C
Viz: 4 metres
Dive Details: Simon and Julie kitted up and entered the water first. We rolled off the RIB and made our way to the shot line at the bow. The tide was still running a little and we had to pull ourselves along the rope. When we reached the sea bed and just saw sand everywhere I wondered if we had missed the wreck and just grappled into the sandbank. As we followed the shot line further a dark shadow started to emerge and we came to the grapple tightly wedged between two bits of wreckage. We tied the wreck line to the grapple and carried on into the tide along some ribs and side panelling until there was nothing else to see. We returned to the big boiler where Julie pointed out a little lobster out in the open, shortly followed by a much larger one hiding in a man made cave. She then spotted a large edible crab at the base of the boiler which we swam around. There were plenty of fish on the wreck as you can see in the video below. We saw the other three divers as we completed a full circuit of the boiler. We returned to the grapple, untied the wreck reel and ascended the shot line. Jane was waiting on Lowestoft Diver ready to assist us back onboard.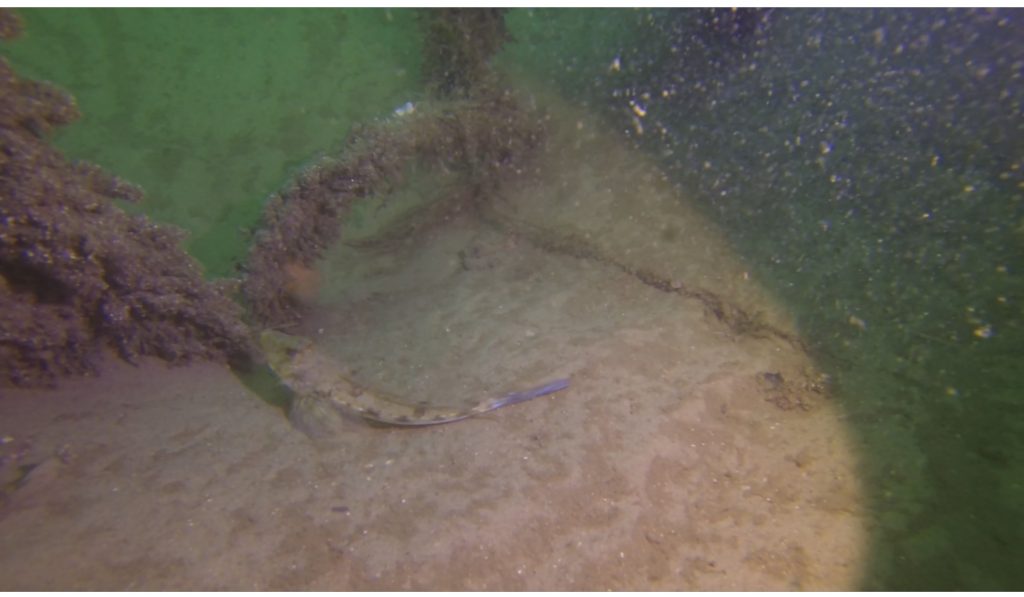 Divers: Luke, James, Nick
Max Depth: 16.9 metres
Dive Time: 55 minutes
Water temperature: 15 degrees C
Viz: metres
Dive Details: