Don't let the description put you off, it's not used any more. This is a shore dive with easy access (if you don't mind a few steps) and it's quite shallow. In fact it is known as the Sheringham Snorkel Trail.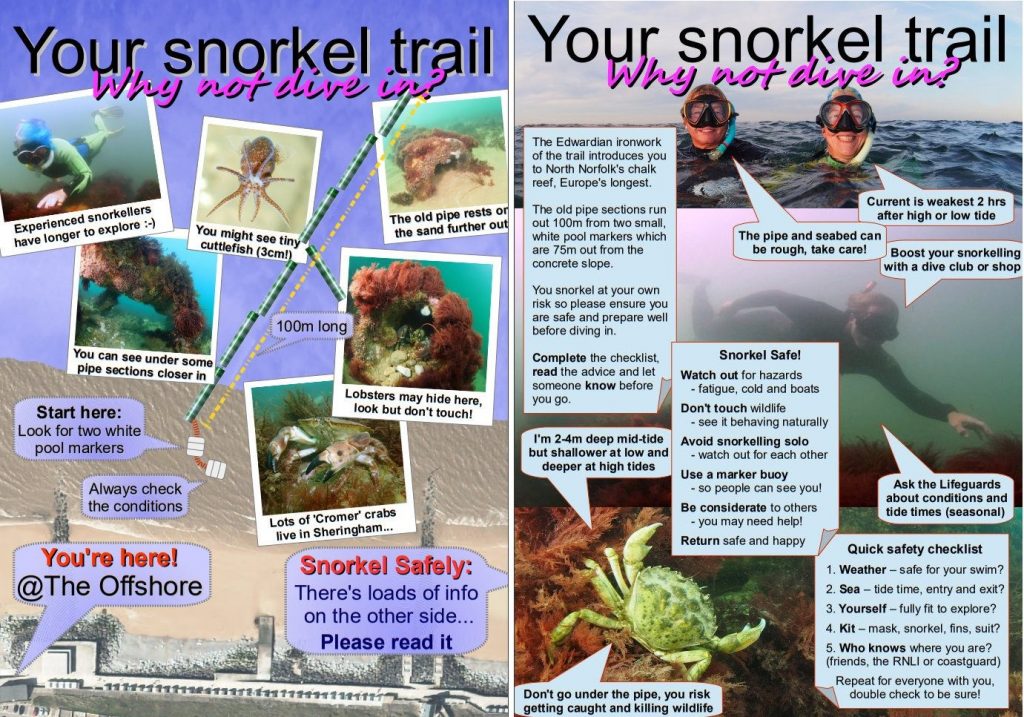 We parked at Cliff Road car park, kitted up at our cars and walked down the steps to the promenade turning right to the concrete slipway. It was low tide, so there was a short walk across the sand from the bottom of the slipway to the sea. We had to walk out a little way to get enough depth before putting our fins on. There were large clumps of flint that were easy to avoid because you could see them through the clear water. Once we had put our fins on, we swam out a bit further to the floats that marked the start of the snorkel trail.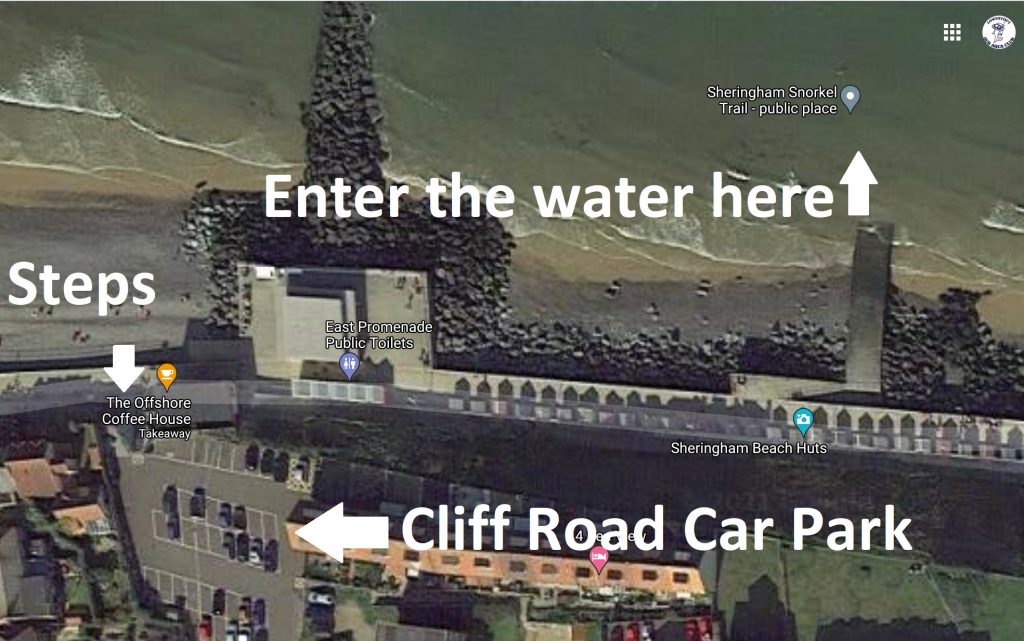 Divers: Paul, Claire
Max Depth: 3 metres
Dive Time: 42 minutes
Water temperature: degrees C
Viz: metres
Divers: Simon, Jane, John
Max Depth: 4.8 metres
Dive Time: 86 minutes
Water temperature: 16 degrees C
Viz: 6 metres
Dive details: We descended on the line where there were several blue and white swimming pool floats. We followed the sewer pipe heading North. There was plenty of life on and around the pipe, lots of fish, crabs, lobsters and prawns. When the sewer pipe came to an end we continued North past a sandy patch then explored the chalk and flint gullies. There were more lobsters and crabs in this area but less fish as it was a bit more open an exposed. When it was time to turn around, we headed South and eventually came back to the sewer pipe. We followed the the sewer pipe as far as it went and then surfaced. The slipway seemed a lot further away because the tide had come in and the water was half way up the slipway.
Divers: Luke, Julie
Max Depth: 3.8 metres
Dive Time: 50 minutes
Water temperature: degrees C
Viz: metres