The weather wasn't very good for diving today, strong winds and heavy rain so we drove to Durdle door and got soaked walking around the popular tourist attraction. On returning to the campsite to dry out a night dive was planned at the sheltered cove we dived a few days before during the day.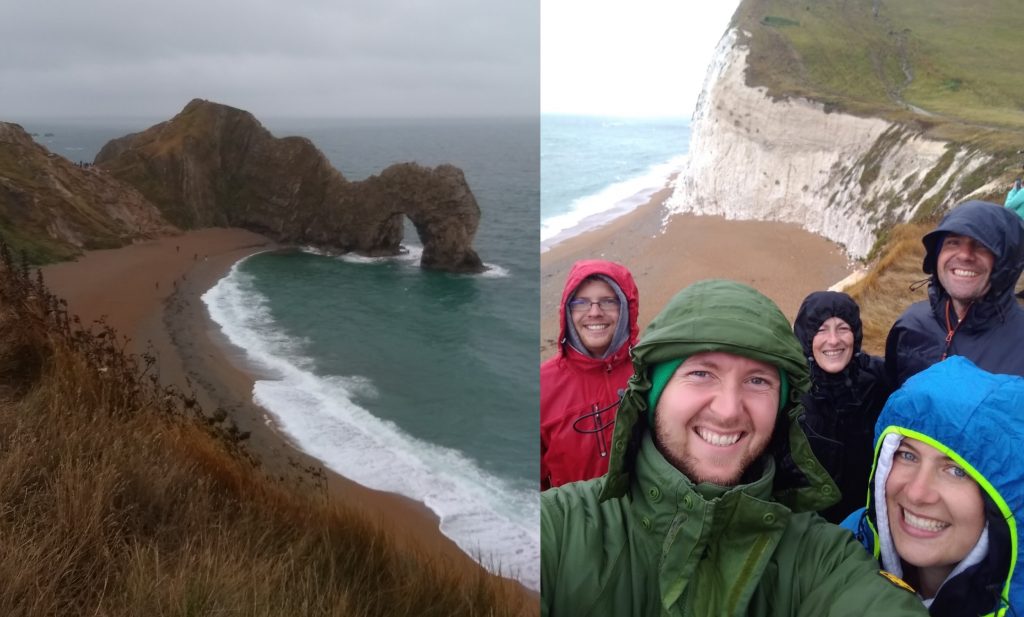 We arrived at the site while it was still light to unload the kit from the cars, parking at the side of the Newtons Road near the mini roundabout. As we pulled up we saw a rowdy group of undesirables who were either on drugs or drunk or both? There were a few other similar types walking along the waterfront too, which was a shame because it was a lovely place during the day. As we were unloading though, the police turned up and moved them on.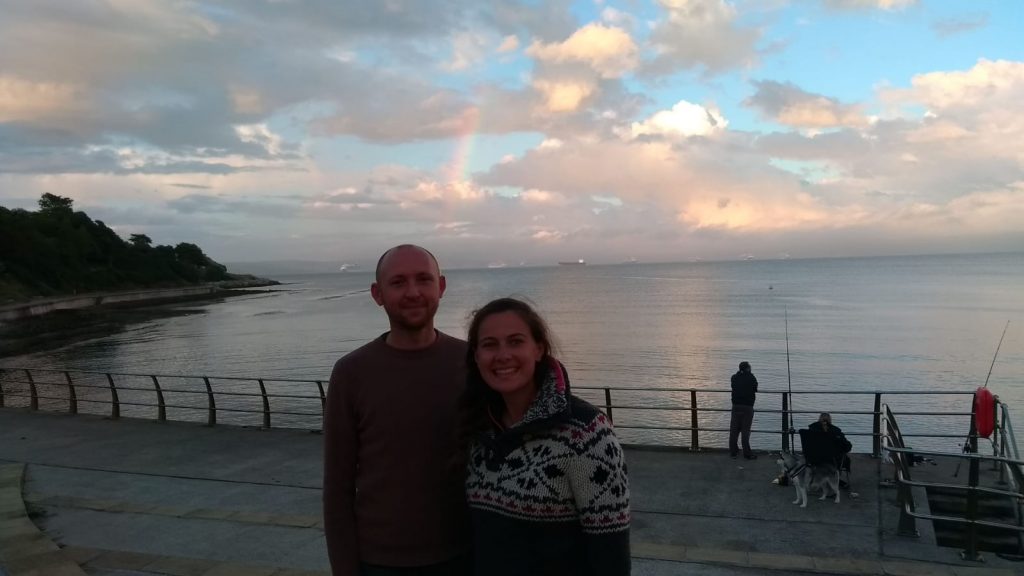 The were a couple of people fishing, but they were happy for us to enter the water from the steps next to where they were fishing.
Divers: Paul, Simon
Max Depth: 3.9
Dive Time: 45
Water temperature: degrees C
Viz: 3-4 metres
Dive Details: We knew the topography of the site because four us had dived it 2 days earlier. The tide was in this time though so as we walked down the steps we could fit our fins on the steps rather than in the shallow water which had lots of slippery weed covered rocks. We swam on the surface for a little while until we were clear of the fishing lines then descended to the sandy bottom. At first it was just a plain boring sandy bottom with nothing to see, I eventually saw a little fish though. Things started to pick up when we saw 2 small squid, they were swimming away from us for a while before they disappeared into the darkness. There were several small flat fish and a crab walking along the sand with green weed on top if its shell. We entered the area of the cove that had a rocky bottom and it was lot more interesting and colourful than the first part of the dive, we saw several crabs and fish sheltering in the rocks and weeds. Paul said he saw a red mullet but I didn't see it. As we left the rocky area we saw a much bigger flat fish shortly followed by another squid, this one wasn't so shy though and swam into my torch beam. We surfaced after 45 minutes near the exit point and the fishermen reeled in their lines while we swam on the surface to the steps.